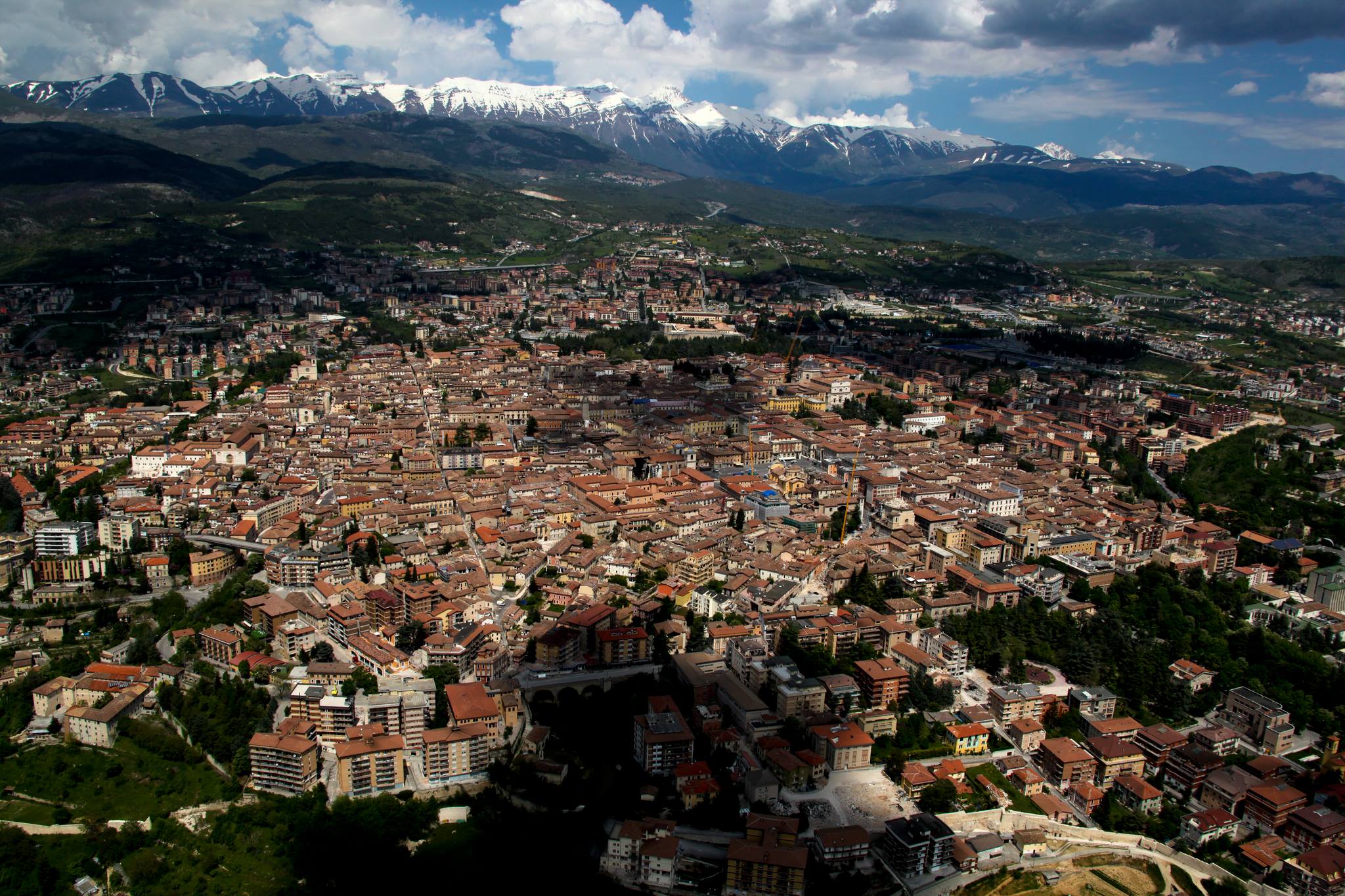 Session: Social - City Tour at ECSA 2020 Teams Channel
L'Aquila is the capital city of the Abruzzo region in Italy. Laid out within medieval walls upon a hillside in the middle of a narrow valley; tall snow-capped mountains of the Gran Sasso massif flank the town. A maze of narrow streets, lined with Baroque and Renaissance buildings and churches, open onto elegant piazzas. Home to the University of L'Aquila, it is a lively college town and, as such, has many cultural institutions: a repertory theater, a symphony orchestra, a fine-arts academy, a state conservatory, a film institute. Close to the highest of the Apennine summits, L'Aquila is positioned at an altitude of 721 meters in the Valley of the Aterno-Pescara, situated between four mountain peaks above 2,000 meters.
The city tour will cover some of the historically significant tourist spots which include: The Spanish Fortress, Fontana Luminosa, Basilica San Bernardino, Piazza Duomo, Villa Comunale e Basilica and Collemaggio
When: 16 Sep 2020
Time: 17:00 - 18:00
How to Watch: The event will be streamed live via the Social Meetup Channel in ECSA 2020 Main Conference Teams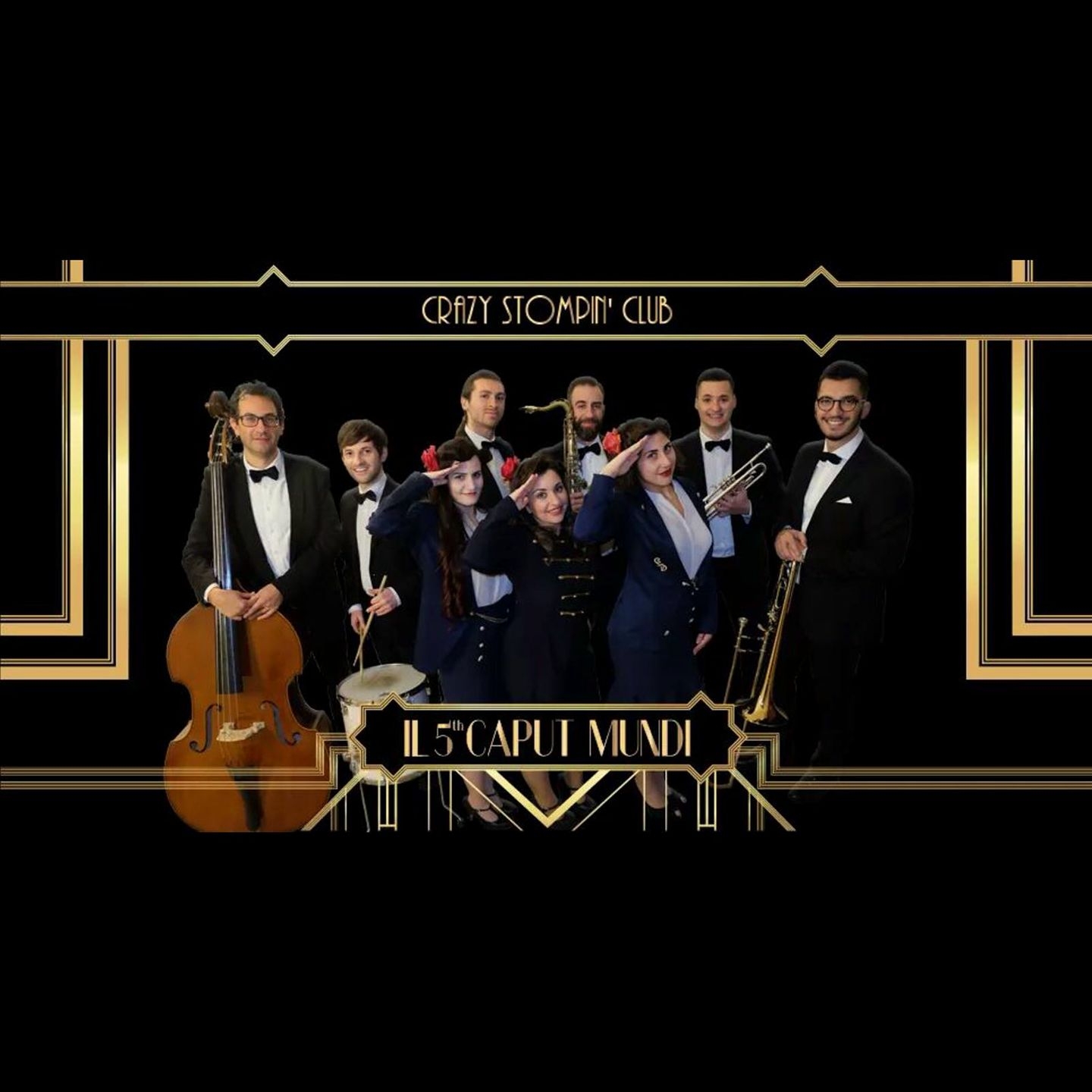 Session: Social - Music at ECSA 2020 Teams Channell
CRAZY STOMPIN CLUB: A project carried out by a group of wild Swing lovers ready to involve and make anyone who approaches their world dance; the movement embodies more soulmates: a swing band and a dixie street band. CRAZY SWING BAND The Crazy Stompin 'Club project sees as the first protagonist the swing formation that is committed to recreating the vintage atmosphere through music, costumes, hairstyles and small anecdotes told by the three flight attendants, the Stompine Sister who will invite you to get on the Crazy time machine traveling from the 1920s to the 1940s. In addition to knowing many influences and evolutions of swing, you will be able to go wild to the rhythm of swing and dance Lindy Hop, Charleston, Balboa, Collegiate Shag and much more. Training: voices: Rita Sebastiani; Valeria Federici; Marta Pietrosanti sax, arrangements: Antonio Marinelli; trumpet: Giulio Filippetti; trombone: Giorgio Filippetti; piano and arrangements: Mattia Marrone; double bass: Angelo Bernardi; drums: Davide Russo. CRAZY DIXIE BAND The Dixie line-up is the other creature of the Crazy Stompin 'Club. It is inspired by the New Orleans parades of the early 1920s and features music and songs of the time. During the shows, the audience is personally involved and it is not difficult to see them unleashed on the syncopated rhythms typical of dixie land music. The first outing on the street was on Christmas Eve 2013 in L'Aquila where it is customary to gather in the center to toast with the whole community. Crazy took to the streets to test themselves and see how their music could thrill people of all genders and ages. The experiment became a big success. Since then, there has been no stopping. Get ready for some CRAZY music and dance experience !!
When: 17 Sep 2020
Time: 20:30 - 21:00 and 21:30 - 22:30
Where: The performance will be taking place live in L'Aquila at the Winter Garden
How to Watch: The event will be streamed live via the General Channel in ECSA 2020 Main Conference Teams